Along with many cost-saving benefits, Cibecs drives down bandwidth & storage costs with multiple data reduction features.
Cibecs' industry leading data de-duplication reduces required bandwidth and storage space, while centrally set backup policies ensure that only business data is backed up. With Cibecs you have complete control over your storage architecture and overhead costs.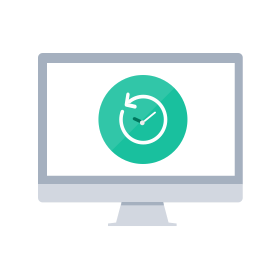 Smaller Backups Save Time & Money
By reducing how much of data needs to be backed up, Cibecs produces backups that are faster and lighter, minimizing the impact of backup processes on endpoint devices and network resources. Users can keep working, while devices backup quickly, automatically and without interruptions in the background.
Globally Deduplicated
Cibecs globally de-duplicates any part of a file illuminating the need to store duplicate parts of any files by identifying and de-duplicates based on file type ensuring the highest reduction ratios. Data de-duplication occurs across all users at the object level ensuring that any duplicate data is only backed up once.