Most enterprises employ a data backup policy that relies on users to backup their own data. This rarely happens.
Around 70% of critical business data sits solely on user PC's and never makes it to the server, illustrating the importance of a backup solution specifically designed around business endpoint data protection.
Complete Central Control
Give IT complete control over desktop and laptop backups with Cibecs' intuitive data management & reporting features. Cibecs gives IT granular policy control, automated backups according to policies, simplified & integrated deployment and fast data recovery.
Backup and Protect All User Data
Cibecs makes it simple to backup laptop and desktop data regardless of where users have stored it. Through easily configurable central policies, IT can set what types of data, from which locations must be found, backed up and protected with no interaction required from the user. Data is automatically backup up according to these parameters ensuring all important data is protected. Backups are completely invisible to the user. Open File support allows the user to continue working while files such as email, are being backed up.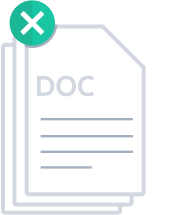 Industry Leading Data Deduplication
Along with multiple other cost-saving benefits, Cibecs drives down storage costs with multiple data reduction features. Cibecs industry leading data deduplication and compression reduces required bandwidth & storage space by eliminating the need to store duplicate data globally across all files & users
Cross-Platform Backup and Restore
Consumerisation of IT has meant that users may want to utilize different operating systems and hardware. Cibecs ensures that all your users are protected – and data can be easily restored across different platforms.
Multiple, Powerful Data Recovery Options
To ensure maximum flexibility Cibecs allows three simple and secure recovery options.
Central recovery of data from the Control Center by authorized personnel (only) allowing centralized access to all user data.
Wizard driven, self-service recovery allows end users to easily recover their own files.
Offline restore sets can be shipped to remote sites or users. These restore sets remain encrypted for secure transport and prevention of unauthorized access.
Centralized Data Access
With Cibecs IT has secure central access to user data, allowing them to remotely and automatically backup endpoint user data as well as remotely restore files or full data sets. Centralised access also extends IT the full control over the protection and security of the enterprise's data from one location, without impacting on user productivity or workflow
Cibecs Cloud Protection
Backup & Protect Cloud File Sharing services in your business. Perfect companion for Office 365, Dropbox and Google Drive. Meet compliance with unlimited backup archiving & encryption. Includes Data Theft Prevention, Remote Wipe & Device Geolocation.
Optimized Email Backups
Cibecs is optimized for the backup of Microsoft Outlook (PST) Email files, resulting in faster backups, and minimum impact on users.Learn more about Microsoft Outlook PST backups