We've built a better, faster, and simpler way to migrate users to a new device.
Our full remote endpoint migration solution transfers all the user's data and their profile settings to the new machine, while the user works. Data transfer is completely secure, and you don't run the risk of losing any user files.
IT staff can manage it remotely, and users can simply start using the new machine with all their settings and files exactly as they were on their old computer.
Remotely trigger and monitor device migration
Migrations can be centrally triggered from Cloud Management and the migration status and progress can be monitored. Trigger multiple migrations simultaneously.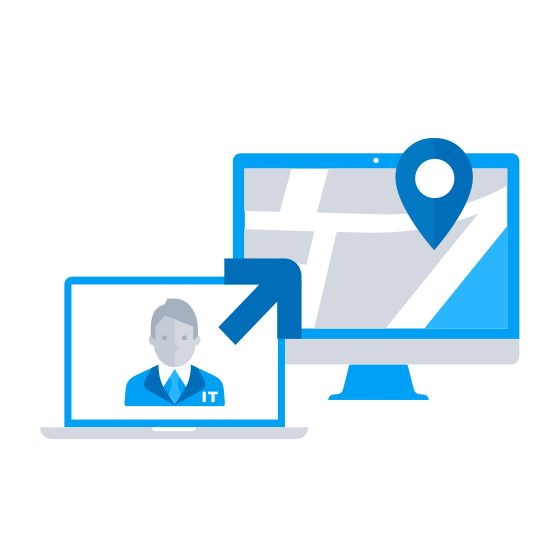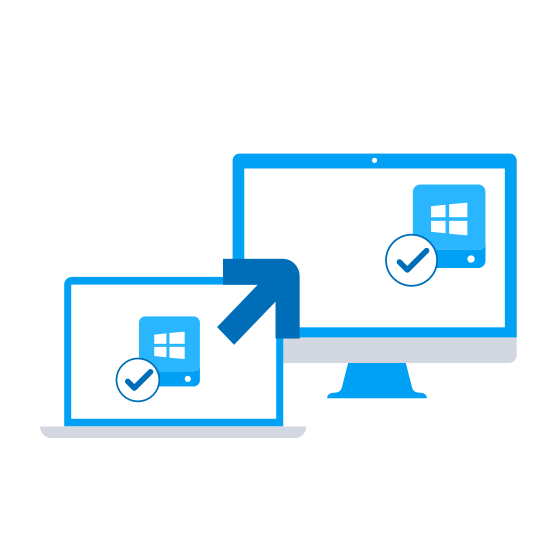 Full device-to-device migration
Device-to-device migration reduces the requirement for additional storage and migrates all fi les (including business and personal) directly between the two devices. The migration is encrypted as well as compressed to optimize the process and reduce impact.
Migrate All Files & Profile Settings
All business and personal files for the user will be identified and seamlessly migrated to the new device. The user's computer profile including system and application settings are included in the migration.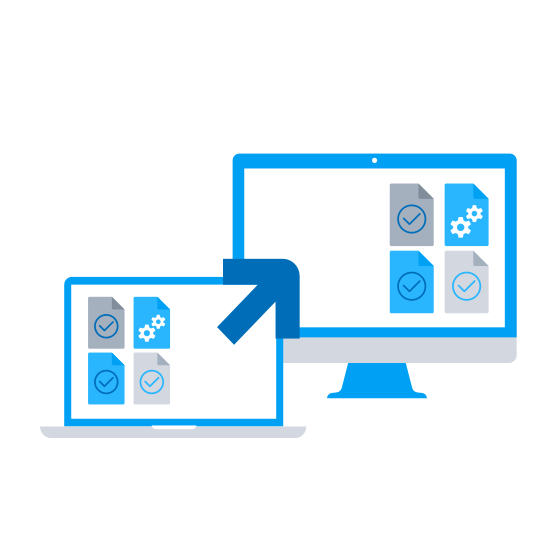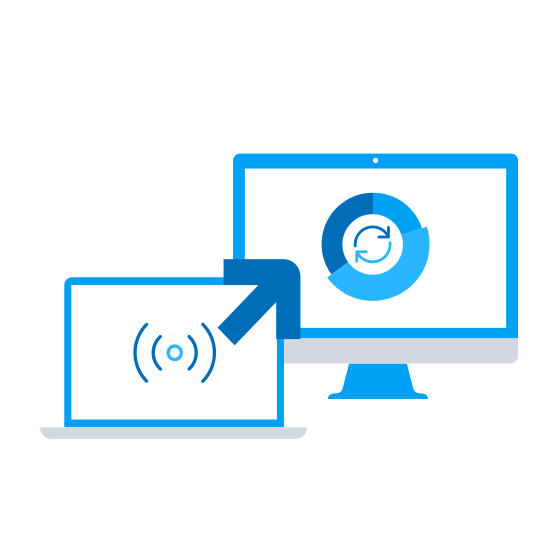 Live Migrations
Migrations happen while users continue to work and when you are ready to hand over the device, simply do an update migration to bring across any new work or changes.